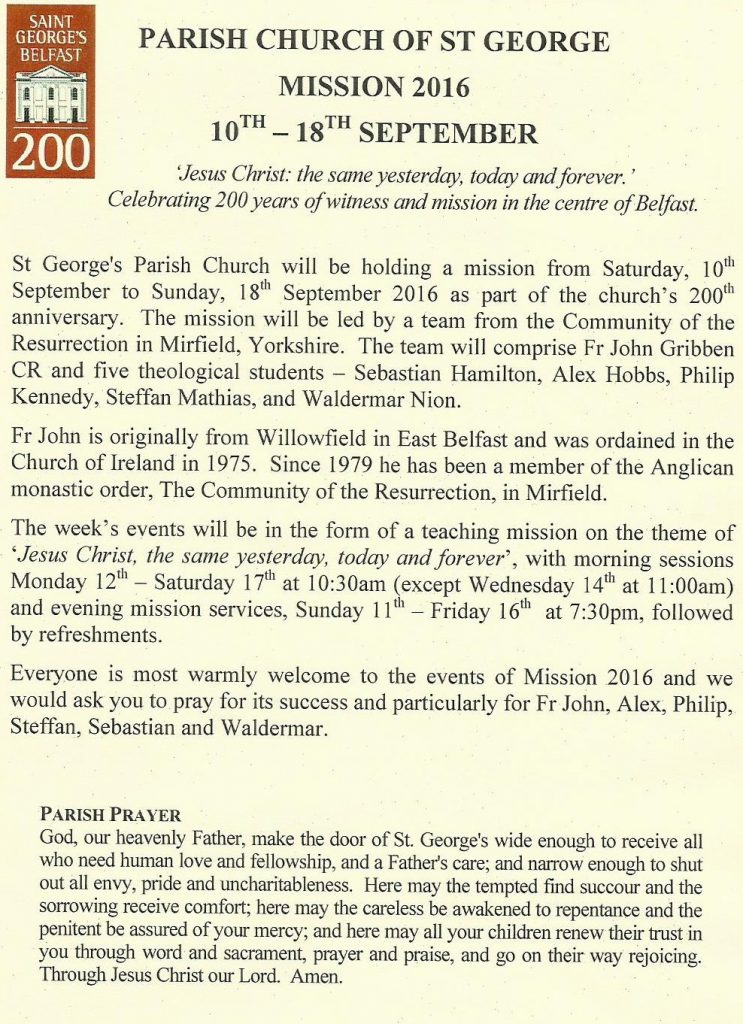 Preparations are well advanced now for our mission from 10th – 18th September. The mission will commence with a welcome service on Saturday 10th with introductions to the mission team from the Community of the Resurrection, Mirfield.
The team will be formally commissioned by Archbishop Alan Harper on Sunday 11th at our Parish Eucharist, and there will be a mission service that evening at 7.30pm. Throughout the week there will be teaching sessions at 10.30am – noon and an evening service at 7.30pm, with events for children on the afternoon of Saturday 17th.
Put the dates in your diary, and invite your friends to join us too.