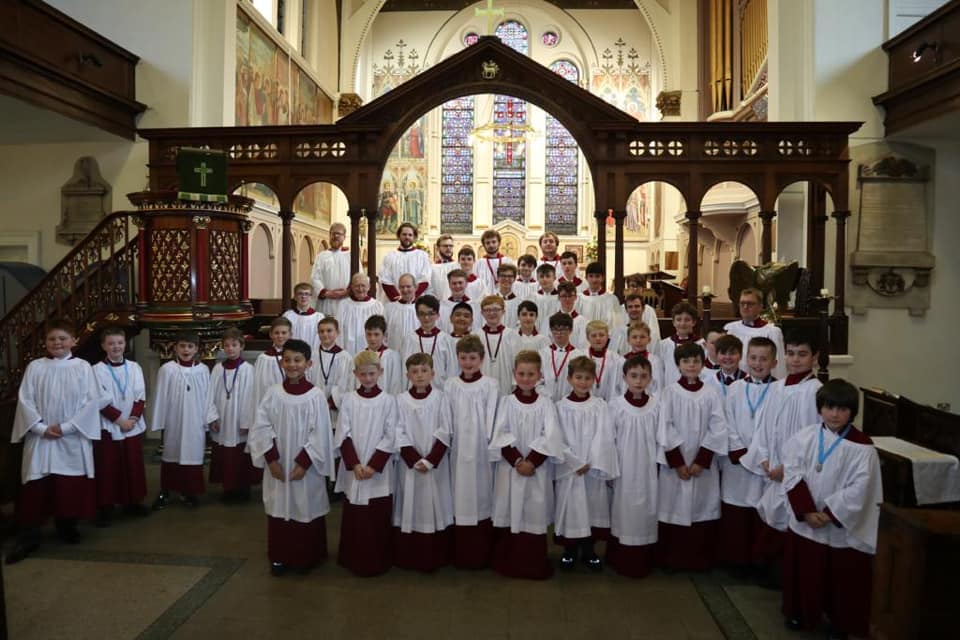 A great evensong on Sunday, October 6th with the installation of eight choristers. We welcome Archie, Charlie F, Charlie McC, Cormac, David, Jack, Leo, Oscar as trebles. We look forward to Matthew's returning from London and to his installation at Christmas time.
Well done to the soloists; Nicholas, Will, Ben snd Matty, who sang Britten's cat, mouse, flowers and letters in 'Rejoice in the Lamb' As always, an extra special thanks to Mark McGrath for his magnificent organ accompaniments.
This is how they sounded as probationers.
https://soundcloud.com/david-…/psalm-23-goodall-probationers