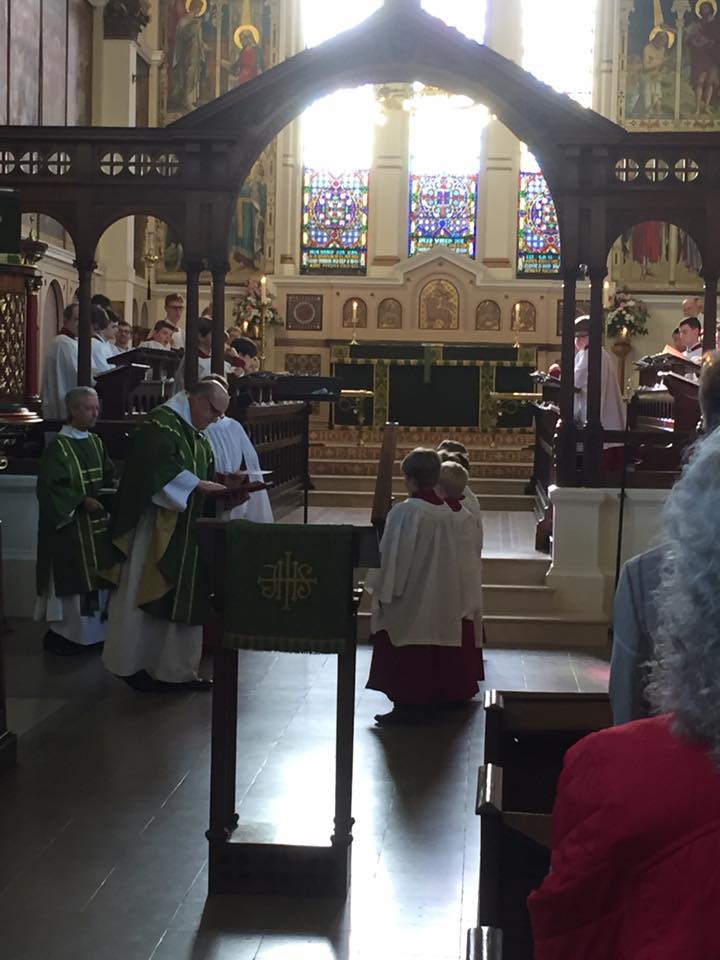 A great morning at St George's where we welcomed Preston, Ross, Noah, Dan, Stuart and Ben (pictured below) as fully fledged choristers. This sees the end of their training as probationers under Maeve Falconer as the new probationers begin this Friday. Maeve has been auditioning in the past few weeks and there are plenty of new probationers who will need shown the ropes by our new choristers.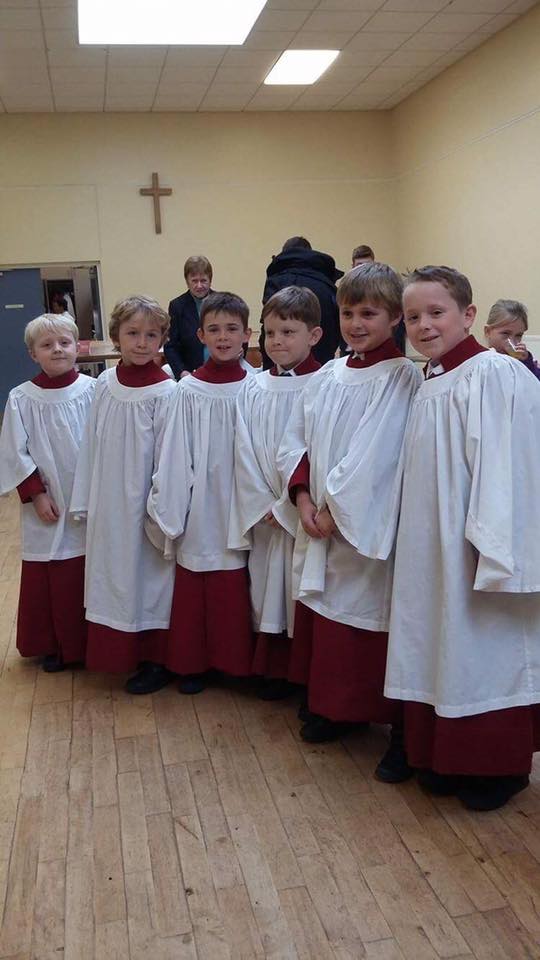 We also saw two new head choristers, Hector and James (pictured below) added to the ranks, as Patrick and Jonah have moved to the back row with Carrington and Ben. Again, more future choral scholars, to be trained by Maeve and David.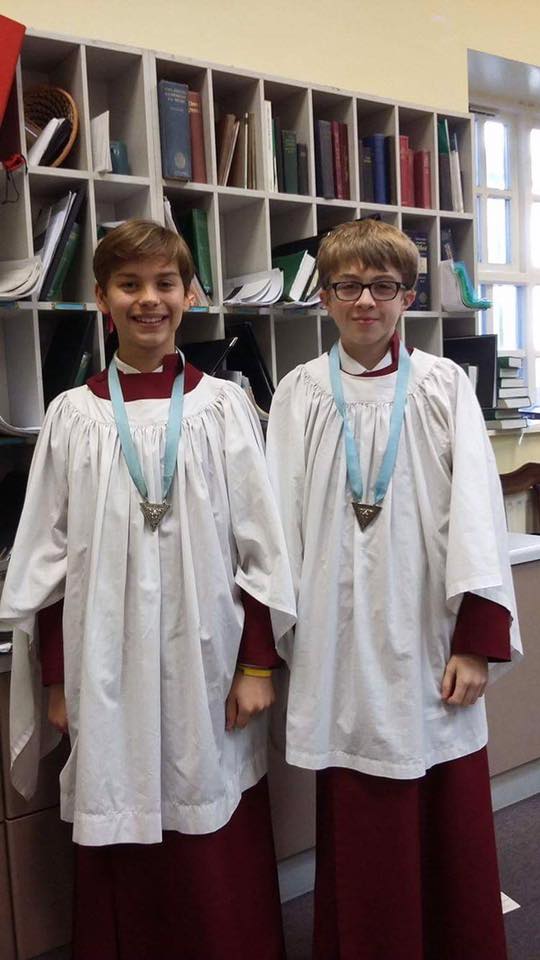 One new chorister was unable to attend this morning due to a prior commitment, but Jamie will be installed within the coming weeks.