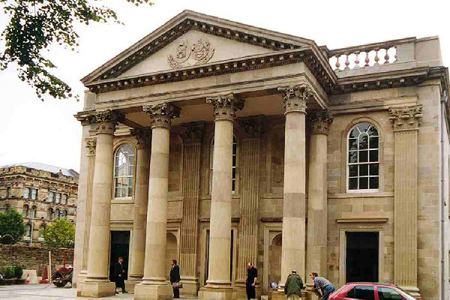 St George's is holding a mission from next Saturday, September 10th until Sunday September 18th as part of the church's 200th anniversary.
The mission will be led by a team from the Community of the Resurrection in Mirfield, Yorkshire. The team is made up of Fr John Gribben CR and five theological students, Sebastian Hamilton, Alex Hobbs, Philip Kennedy, Steffan Mathias and Waldermar Nion.
Fr John is originally from Willowfield in east Belfast and was ordained in the Church of Ireland in 1975. Since 1979 he has been a member of the Anglican monastic order, the Community of the Resurrection in Mirfield.
The week will take the form of a teaching mission on the theme Jesus Christ, the same yesterday, today and forever, with morning sessions at 10.30am Monday-Saturday (except Wednesday 14th when the session will be at 11am) and evening mission services Sunday–Friday at 7.30pm, followed by refreshments.
There will be children's events on the Saturday afternoon, September 17, from 2-4pm.
The team will be commissioned by Archbishop Alan Harper, former Archbishop of Armagh and a former Bishop of Connor, at 11am on Sunday September 11.
The rector of St George's, the Rev Brian Stewart, said: "Everyone is most warmly welcome to the events of Mission 2016 and we would ask you to pray for is success and particularly for Fr John, Alex, Philip, Steffan, Sebastian and Waldermar."
For further information contact stgeorgesoffice@btconnect.com or ring 028 9023 1275.