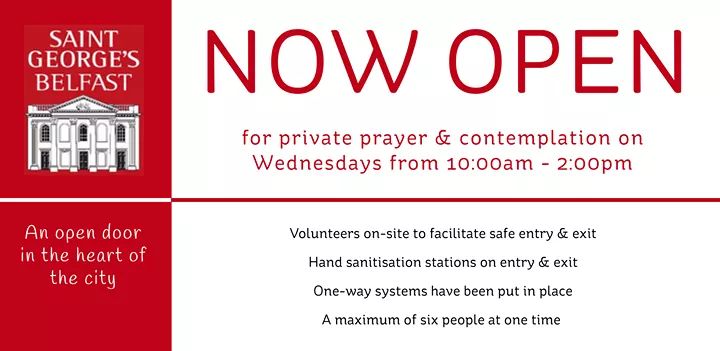 We are pleased to be re-opening our doors to the public today and every Wednesday for the foreseeable future from 10am – 2pm for private prayer and contemplation.
Please note that there will be volunteers on-site between 10am – 2pm on Wednesdays in order to facilitate the safe entry and exit of the church.
There are also hand sanitisation stations upon entry and exit, as well as a one-way system.
We look forward to welcoming you soon.